Interakcija. Dizajn. Kreativnost.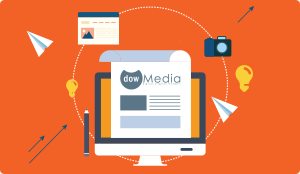 Budući da internet podrazumeva kretanje, dinamičnost i interaktivnost, specijalizovali smo se za kreiranje autentičnih prezentacija upotpunjenih sa dinamikom globalne mreže, ali i marketinških strategija prilagođenih online i offline poslovnim aktivnostima. Pored brojnih web usluga, našim klijentima nudimo i proizvodnju banera, fleš animacija, multimedijalnih CD prezentacija, animiranih razglednica, elektronskih čestitki (E-cards) i mnogih drugih materijala koji doprinose atraktivnosti Vaše online prezentacije.
Uvereni smo u to da kvalitet proizvoda i usluge, iako nužan, nije dovoljan uslov da pokrene potrošača na akciju kupovine i da su vizuelni efekti za to neophodan faktor.